September
20
2016
The Lost Life
By Najla Shaikh | 0 Comments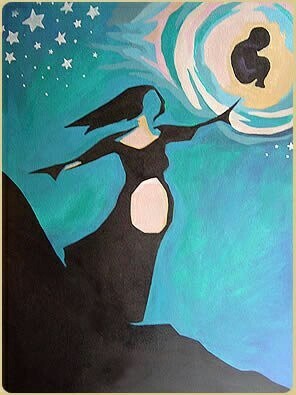 Seeing the two blue lines is one of the most happiest moments in any woman's life. Her whole life changes. She is bringing a new life to this world. Sometimes two or three lives. Her partner is elated. The grandparents-to-be cant wait for the new arrival. Many mothers create pregnancy souvenirs - the test stick, ultrasound pictures, pictures of their bumps. Some plan their babymoons. Frequent updates and mood swings are displayed on social media. The kicks become topics of discussion at every gathering. Then, the bomb drops. LIFE MAID EASY.

The blood spots. The coldness. The dullness. The ambulance siren. Nothing shows on the ultrasound. The silence. The dream is over. Some women just absorb the news and don't respond at all. Some break into tears. Others wait for some solitude before showing any emotion. Some others can't accept the news and refuse to believe it. LIFE MAID EASY.

Post Natal Depression (PND) is more common than people think. The constant feeding, sleepless nights and fatigue of labour can be understood. But, when a mother goes through a miscarriage, it is devastating. No one else has seen or felt the baby. Or the truest of emotions that go with it. If not diagnosed on time, PND can have devastating effects that may even lead to suicide. LIFE MAID EASY.

Ayurveda and Western Medicine need not have all the cures for PND. Nothing can replace the baby lost. Even 10 healthy children born after the lost baby cannot replace THAT baby. Eventually, over time, the emotional pain may heal, but the scars will still remain. If you know any such mom, don't ask her to snap out of it. Help her heal. Listen to her. Don't let her pain build up. Give her time, give her space.